Fill your workshop together with autobaak.nl
Easily reach people looking for maintenance information
50,000 visitors per month
Target by brand and model
Why advertise on Autobaak
Autobaak.nl offers garages the unique possibility to communicate with more than 50,000 people every month, who are looking for maintenance information about their car.
On the popular term "replace timing belt + brand and model". the site is in the top 3 of Google's search results for all relevant brands and models.
These visitors are stored as a target group. Because of this, they can be directly approached with banners for specific maintenance.
Key figures
An overview of the most frequently visited pages is given below. These pages have different topics, but usually the visitors come to "timing belt - brand / model" inside. In addition, we rank well on the car lamp overview:
(These are the most frequently visited pages of September 2020)
Advertising by brand and model
It is possible to advertise on a specific brand and even model as can be seen above. Placing an appointment form is allowed on the page.
In addition, promotional codes can be used. This increases the chance of an actual appointment in your workshop. In online marketing, a conversion rate of 2% is common. This means that with 2000 monthly visitors, 40 requests are possible.
Remarketing can double the number of appointments
A unique service that can double the number of appointments is remarketing. As soon as a visitor lands on, for example, the VW Polo page - https://autobaak.nl/vw-volkswagen-polo/- It is saved as a target group. This visitor can then be approached via other websites and social media and, if desired, redirected directly to a landing page tailored to your needs.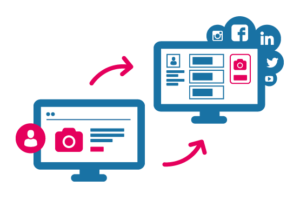 By using a banner on Facebook, for example, based on the interest of a visitor, the chance of an action is greatly increased. And an average conversion of 4% is easily achievable. In the example mentioned earlier, the number of requests for replacing a timing belt is doubled to 80.
Send an e-mail or fill in the form below to receive our rates. These are standard rates, combinations of media are also possible. Inform about the possibilities by email.
Fill more workshop hours in three steps