Buying a second-hand car? Tips and the ultimate checklist.
Contents of this used car buying checklist page: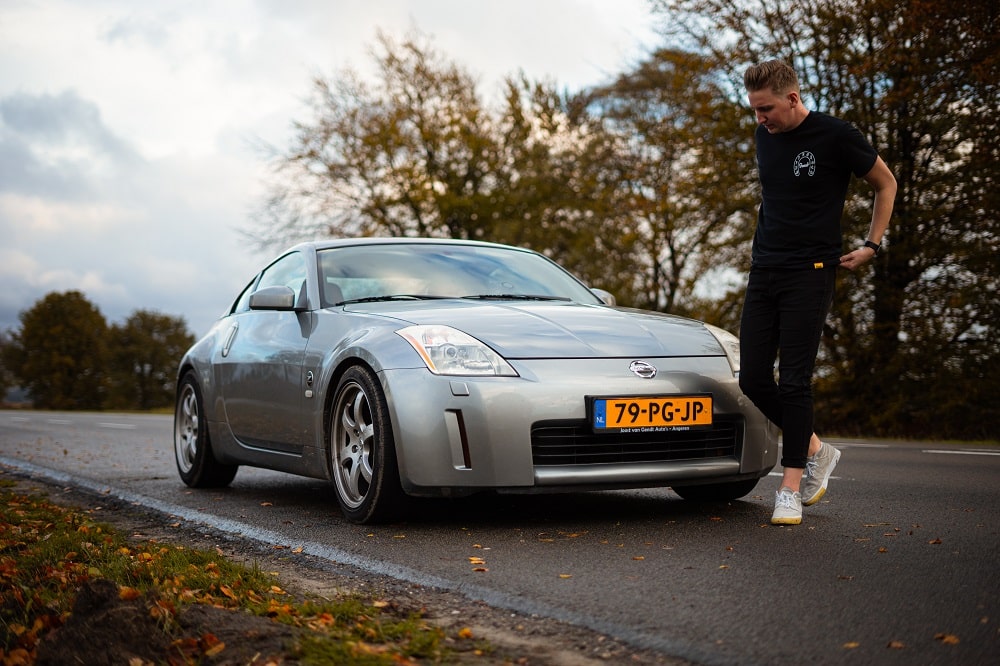 Buying a second-hand car? The ultimate checklist.
Buying a used car is a time-consuming task with the large supply on Marktplaats, Autoscout24 and Facebook. This ultimate checklist makes it a lot easier to select a good occasion. Then you can check a number of points on location with this checklist (you can download and print it). This will give you a solid basis for your search for a used car.
Introduction to buying a used car - checklist
Some people love to search for and compare cars on different websites. There are also plenty of people who see it as a time-consuming chore and would rather spend their free time elsewhere. Be that as it may, buying a used car takes time and I would advise you not to rush into this purchase due to lack of time. The time you save with a (too) quick purchase can cost you a lot of time later by frequent visits to the garage or worse, the scrapyard!
Search for a used car on Marktplaats and Autoscout24
Before starting your search, it is smart to create a few conditions that your used car should meet. Think of the points below, feel free to add your own requirements:
What type of fuel should it be?

In which motor vehicle tax class should it fall?

Which body style should it be (station, hatchback, sedan etc.)?

How many kilometres should he have driven at most?

What year of manufacture must the car be (e.g. from 2008 to 2012)?

What options should the car have? (Towing, Air-conditioning, Cruise control etc.)

How many months of MOT is the car left?

What is the maximum fuel consumption of the car?

Which transmission should the car have (manual or automatic)
These are only examples. Feel free to add to them. Now that you have an idea of your next car after filling in the above criteria, you can start looking for brands and models. You probably already have an idea about the make and model. Try to find a few similar models/brands, that way you create a larger selection for yourself.
The pictures are almost always prettier
In my experience, the pictures on the Internet are almost always more beautiful than reality. That is why it is good to look at them critically. And ask the seller for a few more photos of adverts with few photos. Then you can get an idea of the seller and whether he is answering correctly.
There is nothing as annoying as a grumpy dealer; fortunately, most of them are friendly and cooperative. The same applies to private individuals.
Check the number of owners and last registration
Personally, I don't buy if a car has had more than 6-8 owners and if it has just been registered for 1-5 months (this applies to private sellers). There may be a good reason why someone sells his or her car again, but it also often happens that major maintenance is due. The text "I will get a lease car" is used very often and is at least remarkable when someone has just had the car for 3 months. If the above applies, but you still want to buy the car, then I advise you to have an independent inspection carried out. The costs are usually around 100,- euro, it can save you a lot more money in the end if there turns out to be more to it.
Price brackets and major faults in the used car market
In the price range up to +/- 3000 euro, you have to be extra careful. A car of € 2500,- can have just as many defects as one of € 1000,-. Nevertheless, you can buy a good second-hand car for these amounts. The trick is to look for one that does not require major maintenance. By major maintenance, I mean the following points:
Does the timing belt or chain need to be replaced?

The clutch and or the flywheel need to be replaced?

The head gasket is leaking?

In the case of diesels, do the injectors need to be replaced?

Is the turbo still fresh? (Many diesels have a turbo)

Is the catalytic converter still in order?

In the case of diesel, the particulate filter, which is related to the catalytic converter, can clog up.

If present, does the differential show signs of wear?

Does it switch smoothly like an automatic?

Are there any noises coming from the gearbox?

Are the movements in the gear lever limited when driving?
In addition to the above, many makes and models have specific problems. An example is the first generation FSI and TFSI engines of VAG (Audi, VW, Seat and Skoda). These suffered from extreme oil consumption due to the installation of piston rings that were too weak. Eventually, these have to be replaced and this is an expensive repair. There have also been a number of small diesel engines on the market with the necessary problems. The 1.6D, found in Volvo, Ford, Peugeot and Citroën, for example, sometimes blows up a turbo when maintenance is overdue. It is therefore wise to look up common problems before you start surfing the various websites. Then you can ask the seller if any modifications have been carried out.
Buying a used car with BOVAG warranty.
When you buy a used car for more than 4500,- and the garage where you buy it is a member of BOVAG, you can get a guarantee. It is important, however, that it is a BOVAG guarantee, because these conditions are clearly formulated; see the conditions here - BOVAG guarantee conditions .
Hopefully, with the above advice, you will be able to find a nice and reliable occasion!